Surface Level
A packinko-style puzzle game, developed in Unity.
Surface Level is a futuristic Peggle-inspired puzzle game that takes place on various topological surfaces, rendered as polygons whose sides are paired together to act as portals. Try to rack up a big multihit bonus by hitting multiple pegs with a single shot!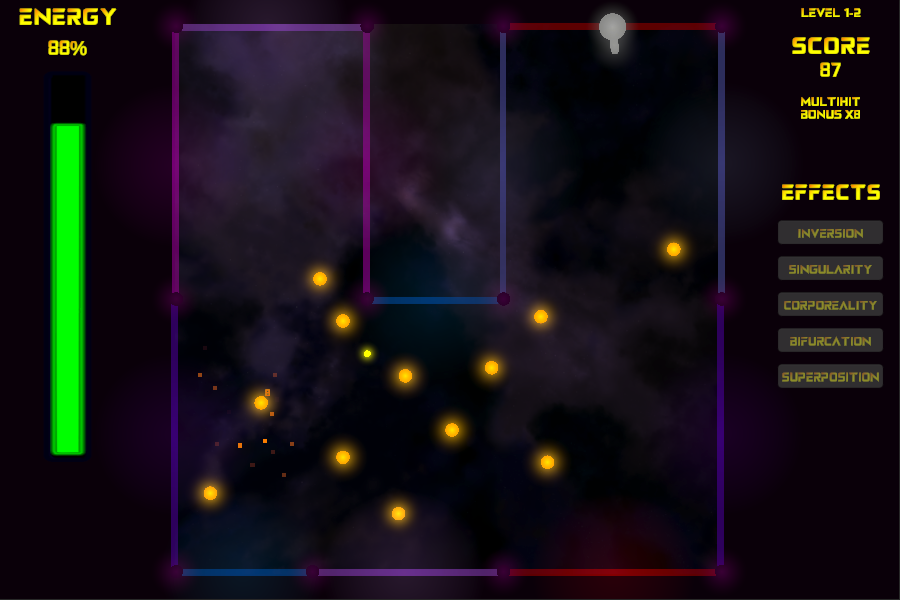 Try out a demo version of the game below (currently desktop only). Please note, this is an early version that is regularly being updated with new features and content!
CONTROLS:
Arrow keys: Turn turret
Spacebar: Shoot
P: Pause
K: Kill active projectile (useful if you want to skip to the next shot)
Let me know if you find any bugs or have any suggestions for features/improvements by sending me an email.
If you want to support my work, feel free to leave a tip.